SOUND Professional sound for a perfect result
At ALPHA VISUAL GROUP in Rhodes, you will find everything you need for your event, such as professional modern sound, wedding lighting and special effects, and also equipment for conferences and corporate events.
Providing audio for an event requires a lot of experience as well as proper space planning and modern equipment and infrastructure. All this is needed to ensure you and your guests enjoy perfect, outstanding sound.
In our company, we look at each event with a different approach and use the equipment that is right for your requirements.
A key factor in a successful event is the planning and design. Because of this, Kanakis Meletis, with his many years of experience and his unsurpassed know-how in events and music, will design and organize your event, ensuring perfect acoustics, music and lighting.
ALPHA VISUAL GROUP event planners has modern, professional equipment which has all the necessary certificates for manufacture and performance as well as certificates for the inspections that they undergo at regular intervals. 
We choose the best sound equipment for you on the basis of the type of event you are staging, the requirements for the event, the size and the acoustic properties of the venue and the number of people attending. Of course, we also listen to your suggestions or wishes and take them very seriously.
At ALPHA VISUAL GROUP we operate with a sense of responsibility towards our customers, and extend this sense of responsibility to the guests. Our work is characterised by professionalism and reliability, something which is reflected in the results we produce for our customers.
We use:
Passive and active speakers
Audio consoles and amplifiers
Conference microphones/li>
Wired and wireless microphones
Musical instruments microphones
Audio processor units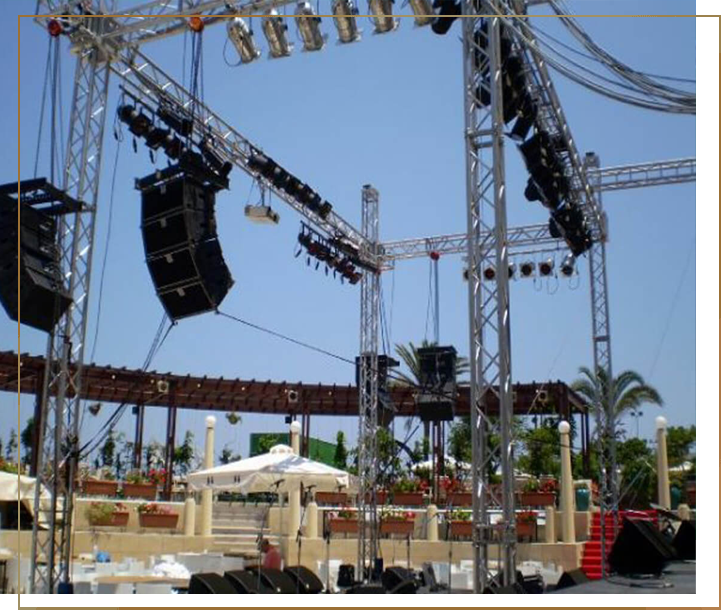 In ALPHA VISUAL GROUP we plan events, providing complete and integrated high quality services.